Giving
GIVE TIME | GIVE MONEY | GIVE THANKS
Your Generosity Matters
"All things come from you, O Lord, and of your own do we give you." 
1 Chronicles 29.14
Sunday by Sunday, these words are said in many parish churches. They are taken from King David's prayer at the consecration of the Temple, and recall the people of Israel's understanding that we have nothing of our own – only what God has given.
The Bible consistently reminds us that 'our' possessions are not really ours. God provides, and we are only stewards of what we have.  This includes our money, our talents and our time.  We are encouraged not to hold on to our worldly goods, but to use them in God's service.
And we should not forget that compared too many in the world, we are incredibly well provided for.
Regular giving
If you're a member of our community, and want to give money regularly to support our work, we encourage you to give through the Parish Giving Scheme. This is a national direct debit scheme for churches that lets us claim any Gift Aid right away, and reduces our administrative overheads.  You can find out more details of the scheme on the Parish Giving Scheme website here and if you decide you would like to join, then please pick up a pack in church or email office@eastwinchester.org

You can also donate at each service either through our envelope scheme or by cash donation. Please ask at a service or contact the office.
Serve on team
One of the joys of a thriving church community is the varied ways in which we can each play our part.  From hospitality to administration, worship leading to building maintenance, there is a place for everyone to be part of the team.
​If you would like to get involved, please email office@eastwinchester.org in the first instance and we will put you in touch with someone who help.
For those who are not yet sure where they might be able to assist, or if you would like some help discerning what your unique gift are, then please email vicar@eastwinchester.org to arrange a good time to chat.  There is always a place for everyone in All Saints!
Fundraising
There are many activities that we are involved in throughout the year to raise money for good causes or church funds.  We support a number of local charities and are always looking for creative and enjoyable fundraising ideas.
​If you would like to be involved in any of our fundraising teams, or have any ideas that might help us, please email office@eastwinchester.org 
If you would like to make a one-off donation to support the work of the church and our charitable initiatives, you can do this by either bank transfer (the office will be able to provide the details), online (using the form below) or cheque (made payable to "All Saints PCC").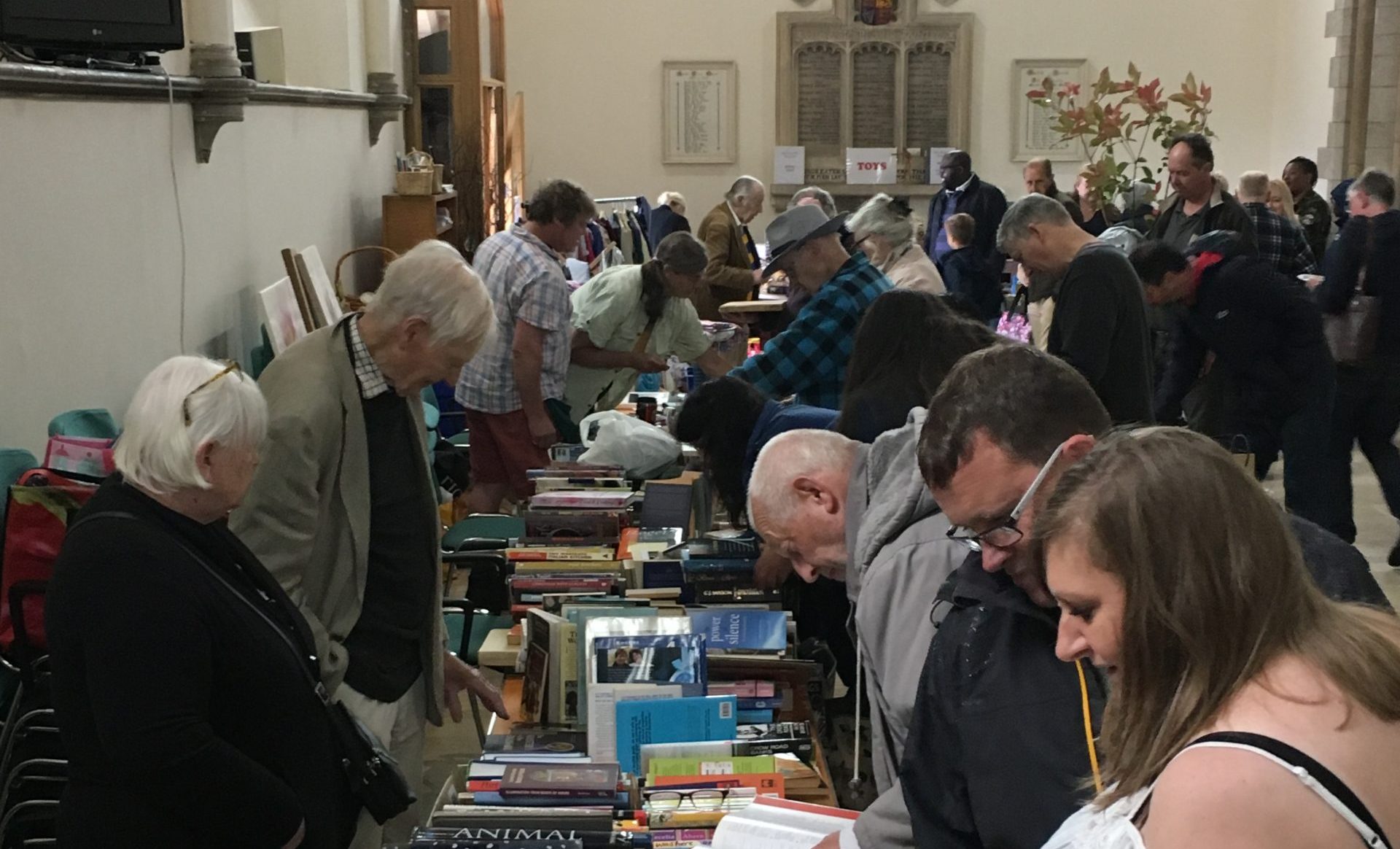 Prayer is central to all that we do at All Saints.
We want to be a community of people who are developing a relationship with God through prayer.  We know that we can take our concerns to God in prayer, that He hears them and He answers them.
If there is something you would like us to pray for (large or small) please email prayer@eastwinchester.org
Your request will be treated in confidence and your anonymity will be preserved if required.
We also appreciate your prayers for our work at All Saints. Thank you!