Join Our Service From Home
STREAMING FROM 10.30am EVERY SUNDAY
All Saints Live
We're really glad you're here!
If you enjoy how we do church then please subscribe to our channel and like the videos as this will help more people find out about us.
All Saints Live is based out of All Saints, the parish church for those living in Highcliffe, St Giles Hill and Chilcomb – part of the East Winchester Benefice in the Diocese of Winchester.
​We offer a warm and friendly welcome to all as we seek to know Jesus, make Him known and live out our faith as best we can
Watch a Recent Service
A contemporary worship service with music, readings, a talk and prayers. This service is both online and in church. If you are visiting the church, do come at 10am for the shared coffee.
Baptism and Confirmation Service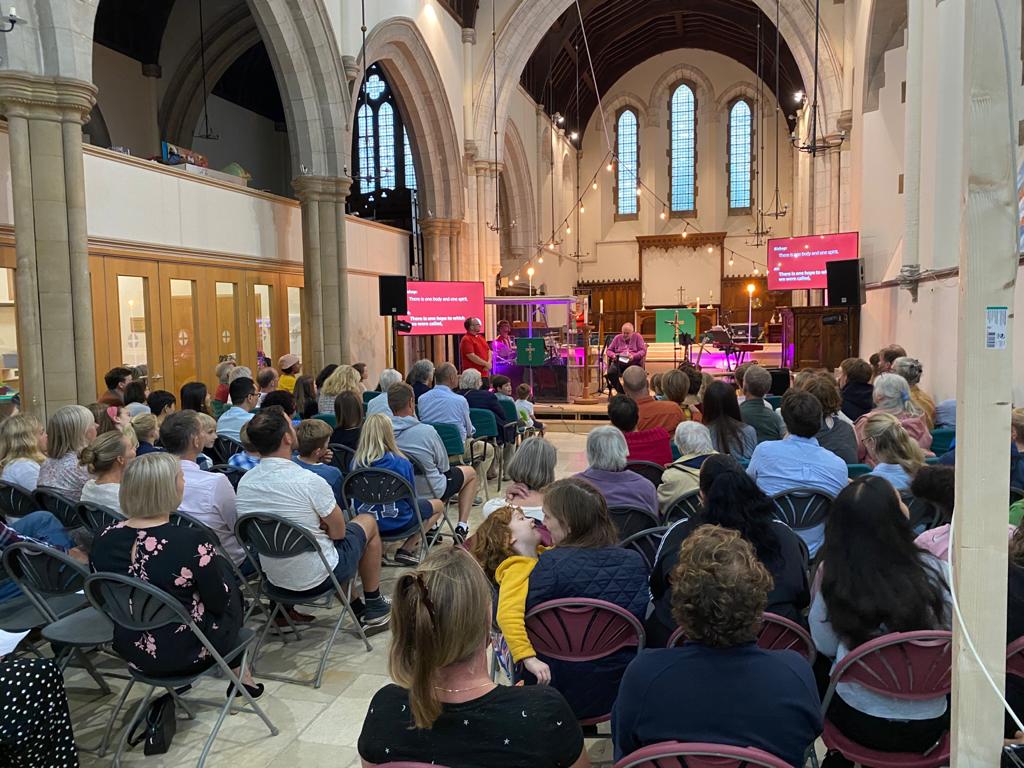 Why not try a service?
We understand that not everyone can make it to our church on a Sunday morning for a range of reasons.
However, if fear is holding you back then we want you to know that you are very welcome to join us. If you are thinking about attending a service but are worried that you won't know anyone then please do get in touch prior to the service. That way we can introduce ourselves and get to know you a little first.
Prayer is central to all that we do at All Saints.
We want to be a community of people who are developing a relationship with God through prayer.  We know that we can take our concerns to God in prayer, that He hears them and He answers them.
If there is something you would like us to pray for (large or small) please email prayer@eastwinchester.org
Your request will be treated in confidence and your anonymity will be preserved if required.
We also appreciate your prayers for our work at All Saints. Thank you!